Neil Young has confirmed the release date for the next two instalments of his Original Bootleg Series. The Ducks' High Flyin' and Neil Young & The Santa Monica Flyers' Somewhere Under The Rainbow will both be released on April 14.
Young first disclosed his plans for the Original Bootleg Series in July 2020, although it wasn't officially launched until the following August. Although the first release was Carnegie Hall December 1970, a solo acoustic show, both Under The Rainbow and a Ducks show from August 1977 were trailed among the first wave of releases.
Instead, Young followed Carnegie Hall with Royce Hall, 1971, a solo acoustic gig which was recorded January 30th on the UCLA campus, another solo acoustic performance Dorothy Chandler Pavilion, 1971 and Citizen Kane Jr. Blues (Live at The Bottom Line) recorded in New York City, 1974. You can read Uncut's review of these here.
The Santa Monica Flyers show at London's Rainbow theatre took place on November 5, 1973 during the Tonight's The Night tour and found Young backed by Nils Lofgren, Ben Keith, Ralph Molina and Billy Talbot. The same tour was documented on Roxy: Tonight's The Night Live, released in 2018.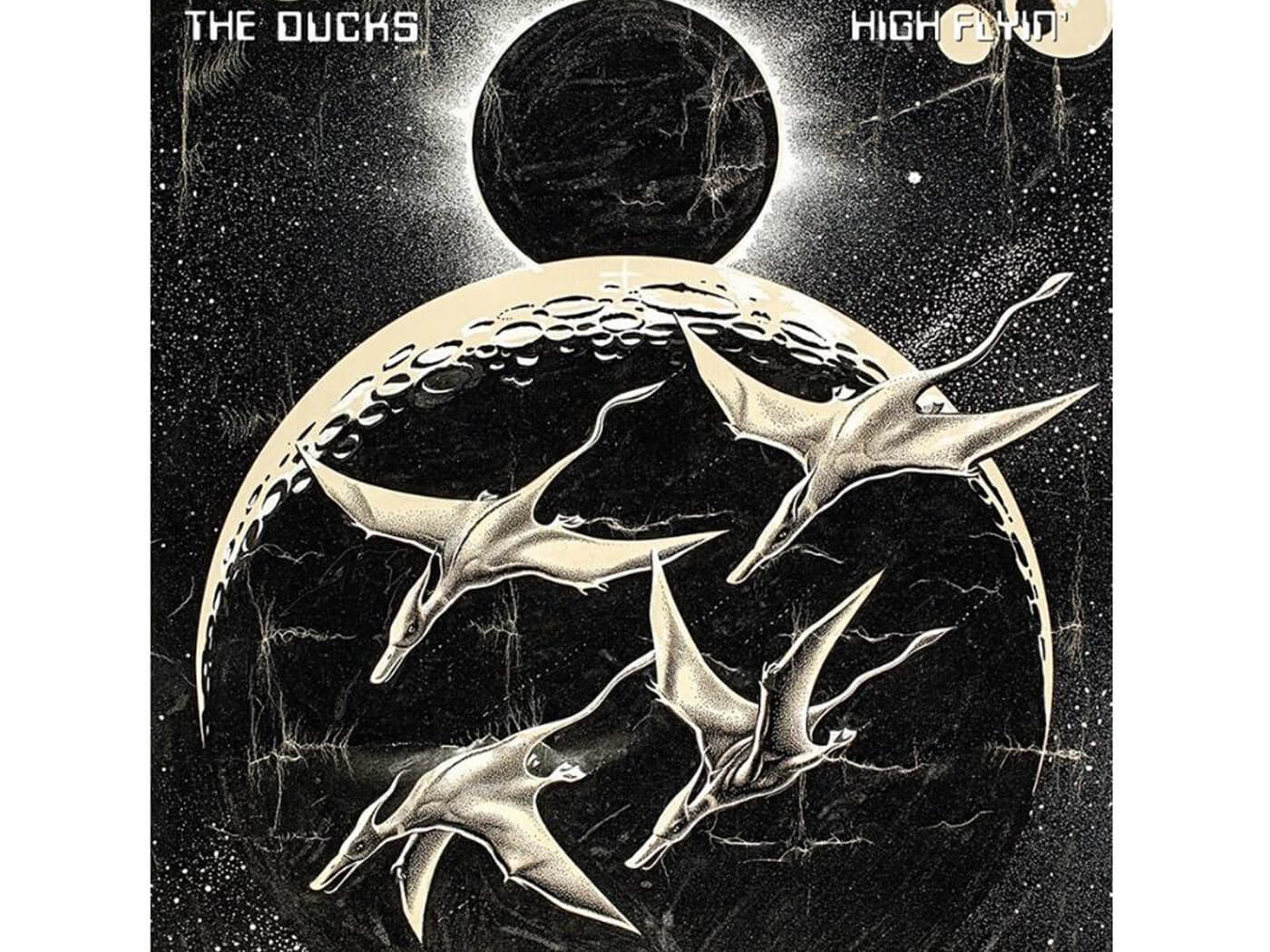 The Ducks, meanwhile, is a genuinely rare historic document from Young's archives. The band featured Young alongside Moby Grape bassist Bob Mosley, guitarist Jeff Blackburn and drummer Johnny Craviotto who played Santa Monica clubs like the Back Room, The Crossroads Club and The Catalyst during the summer of 1977. Young only sang vocals on a handful of songs including "Mr. Soul", "Little Wing", "Human Highway" and "Long May You Run".
You can pre-order both albums from here.
The tracklistings for these marvellous albums are:
The Ducks' High Flyin'
Side 1
I Am a Dreamer
Younger Days
Gypsy Wedding
Are You Ready For The Country?
Hold On Boys
Side 2
My My My (Poor Man)
I'm Tore Down
Hey Now
Wide Eyed and Willing
Truckin' Man
Side 3
Sail Away
Gone Dead Train
Silver Wings
Side 4
Human Highway
Your Love
I'm Ready
Little Wing
Car Tune
Side 5
Windward Passage
Leaving Us Now
Mr. Soul
Side 6
Two Riders
Honky Tonk Man
Sailor Man
Silver Wings
Somewhere Under The Rainbow
Side 1
Tonight's The Night
Mellow My Mind
World On A String
Speakin' Out
Albuquerque
Side 2
New Mama
Roll Another Number (For The Road)
Tired Eyes
Tonight's The Night – Part II
Side 3
Flying On The Ground Is Wrong
Human Highway
Helpless
Side 4
Don't Be Denied
Cowgirl In The Sand