All copies of Uncut's June 2023 issue come with a free, 15-track CD – National Treasures.
HAVE A COPY OF UNCUT SENT DIRECT TO YOUR DOOR
To accompany this month's Uncut cover story, The National have compiled a covermount CD that has their own music at its core. "It's a mix of new, off-the-beaten-path and live versions, alongside some of our favourite tracks of the past few years made together and collaboratively with others," they tell us.
To open the CD, the band selected a track from their new studio album, First Two Pages Of Frankenstein. Accordingly, the 14 tracks that follow it feel very much like a summary of where The National are in 2023. The CD covers a lot of ground – from hook-ups with Michael Stipe and Fleet Foxes' Robin Pecknold, to immersive film scores, ruminative chamber folk and even a Grateful Dead cover.
The CD is free with all copies of Uncut – both in the UK and overseas.
Here, then, is your guys to National Treasures…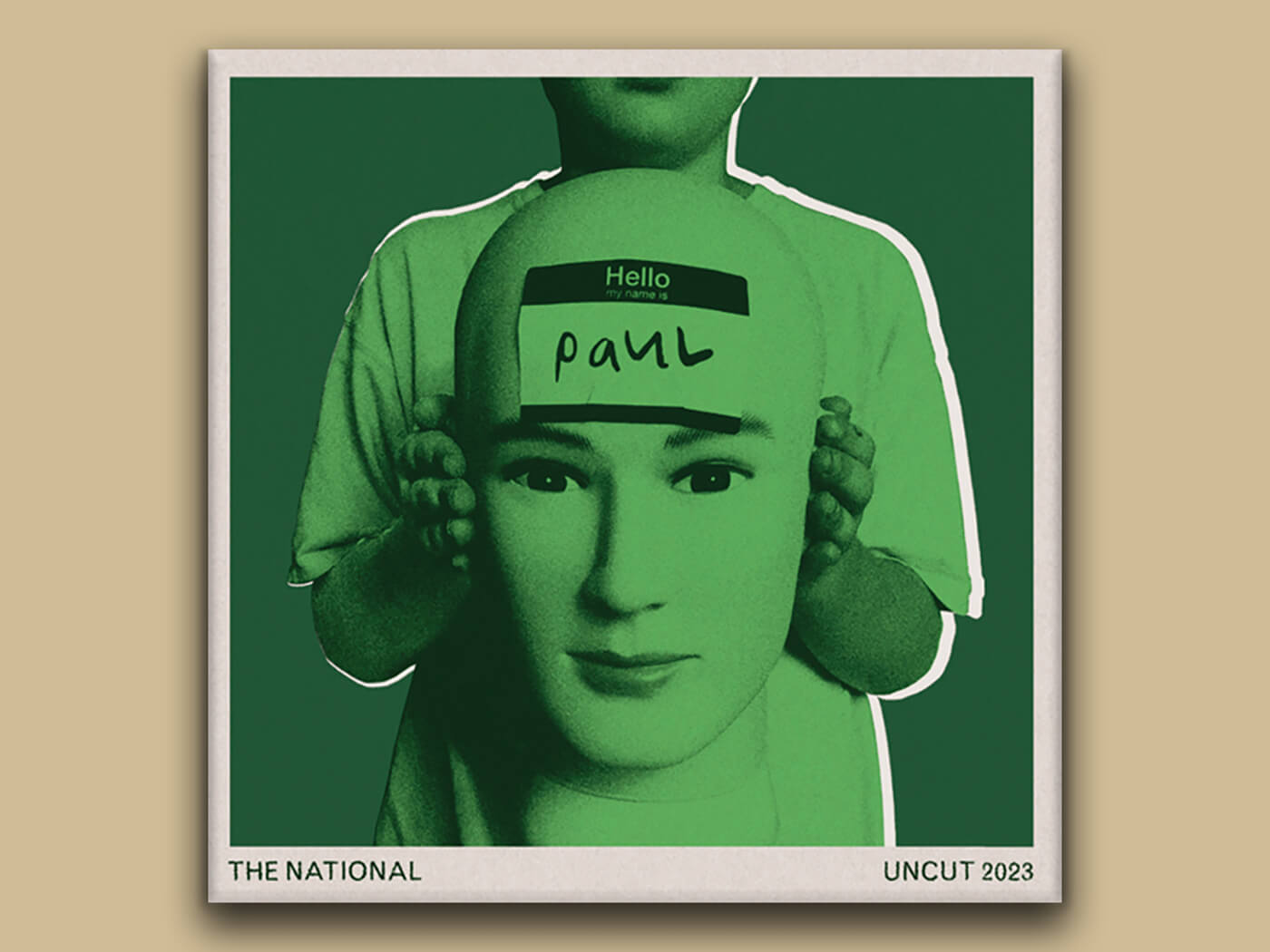 1 THE NATIONAL
Tropic Morning News
With this wry study in stalled communications, driven by soaring melodies, The National usher in a new chapter in their career. "We love playing this song live," say the band. "It's the first single from First Two Pages Of Frankenstein. 'Tropic Morning News', aka Bryan's drum machines."
2 THE NATIONAL
Weird Goodbyes feat. Robin Pecknold (Live in London 2022)
Originally a standalone digital single, this collaboration with Bon Iver's Justin Vernon reached new heights during the band's set at All Points East – abetted by a very special guest. "We were lucky to be playing with Fleet Foxes in London last August," the band explain of this previously unreleased version. "Robin graciously joined us, bringing on the high notes!"
3 BIG RED MACHINE
The Ghost Of Cincinnati
One of a handful of solo spots for Aaron Dessner on Big Red Machine's second album, this acoustic guitar ballad recalls Elliott Smith at his most gentle. Full of autumnal moods, this song reveals the unassuming guitarist to be a gifted frontman and vocalist.
4 MATT BERNINGER
My Eyes Are T-Shirts
When Berninger partnered with Booker T Jones for his solo album, it loosened his trademark existential anxiety into something more easygoing. Here, Jones' gifts for understated elegance – softly struck keys, pedal steel, muted percussion – bring discreet backing to Berninger's plea to a former flame.
5 ROYAL GREEN
Breaking The River
Bryan Devendorf's solo project as Royal Green (aided by Aaron Dessner and Matt Berninger) revealed The National's drummer to be blessed with many gifts – as this woozy, wistful ballad attests.
6 LNZNDRF
Aguas Frescas
The National's other pair of brothers, Bryan and Scott Devendorf, collaborate with Beirut's Ben Lanz and Aaron Arntz on this mesmerising motorik instrumental, which recalls some of the more wide-open, psychedelic excursions of New Order or the early-'80s 4AD roster.
7 COMPLETE MOUNTAIN ALMANAC
March
A fecund collaboration between Jessica Dessner, her younger twin brothers and Norwegian singer and composer Rebekka Karijord, the 12 songs on the Complete Mountain Almanac album – one song for every month of the year – mixed folk, classical and chamber music, with misty "March" among its most delicate and immersive.
8 THE NATIONAL
Morning Dew
Long-standing Deadheads (and occasional Bob Weir collaborators), The National masterminded an all-star Grateful Dead tribute for the Red Hot Organisation in 2016, acting as house band for some of the album's 59 tracks – of which this imperious cover from the Dead's debut is a highlight.
9 BRYCE DESSNER, AARON DESSNER
Hopper's Theme
Haunting, minimalist piece of amniotic ambience, from the soundtrack to C'mon C'mon – a road movie directed by the band's I Am Easy To Find collaborator Mike Mills. 'Hopper' refers to Mills' own child, the inspiration for one of the characters in this film.
10 BRYCE DESSNER, AUSTRALIAN STRING QUARTET, SYDNEY DANCE COMPANY
Alarms
Written in the wake of 2019's Australian wildfires, Bryce's visceral, poignant Impermanence/Disintegration project demonstrated how his side hustle in classical composition has become as refined as his regular day job with The National.
11 MICHAEL STIPE & BIG RED MACHINE
No Time For Love Like Now
The National first toured with REM in 2008, swiftly becoming firm friends. This meditative collaboration between Stipe and Aaron Dessner was first released as a digital-only single in March 2020 – a reassuring message of hope in the middle of lockdown.
12 SUFJAN STEVENS, NICO MUHLY, BRYCE DESSNER, JAMES McALISTER
Neptune
Masters of their own musical universes, Stevens, Muhly, Dessner and McAlister teamed up for a heavenly suite of songs celebrating our solar system, opening with this sumptuous, graceful song named after our resident ice giant.
13 THE NATIONAL
Conversation 16 (Live In Port Chester, NY 2022)
"A lively take from the Capitol Theatre near the end of our 2022 tour," the band tell us by way of introducing a recent, previously unreleased live version of their High Violet highlight. "We were excited to be back on the road, and to do some time-travel to 2010."
14 Sō PERCUSSION, BRYCE DESSNER, JUSTIN VERNON, S CAREY
Music For Wood And Strings (Translucent remake)
Dating from Bryce's 2015 compositional project with New York quartet Sō Percussion, this remake finds Bryce himself, Justin Vernon and Sean Carey from Bon Iver turning the original piece into the background for an entirely new song that resembles Bon Iver at their spaciest.
15 THE NATIONAL
Somebody Desperate
"This is the one new National track that snuck out during the pandemic," say the band of this elegant, melancholic piano number. "It was used in the end credits for Joe Wright's film adaptation of Cyrano, for which Aaron, Bryce and Matt wrote the score and songs."
HAVE A COPY OF UNCUT SENT DIRECT TO YOUR DOOR