Peter Gabriel has released the title track from his forthcoming album, "i/o".
Released to coincide with this month's full moon, you can hear the Bright-Side Mix of "i/o" below.
"i/o" follows "Playing For Fire", "The Court" and "Panopticom".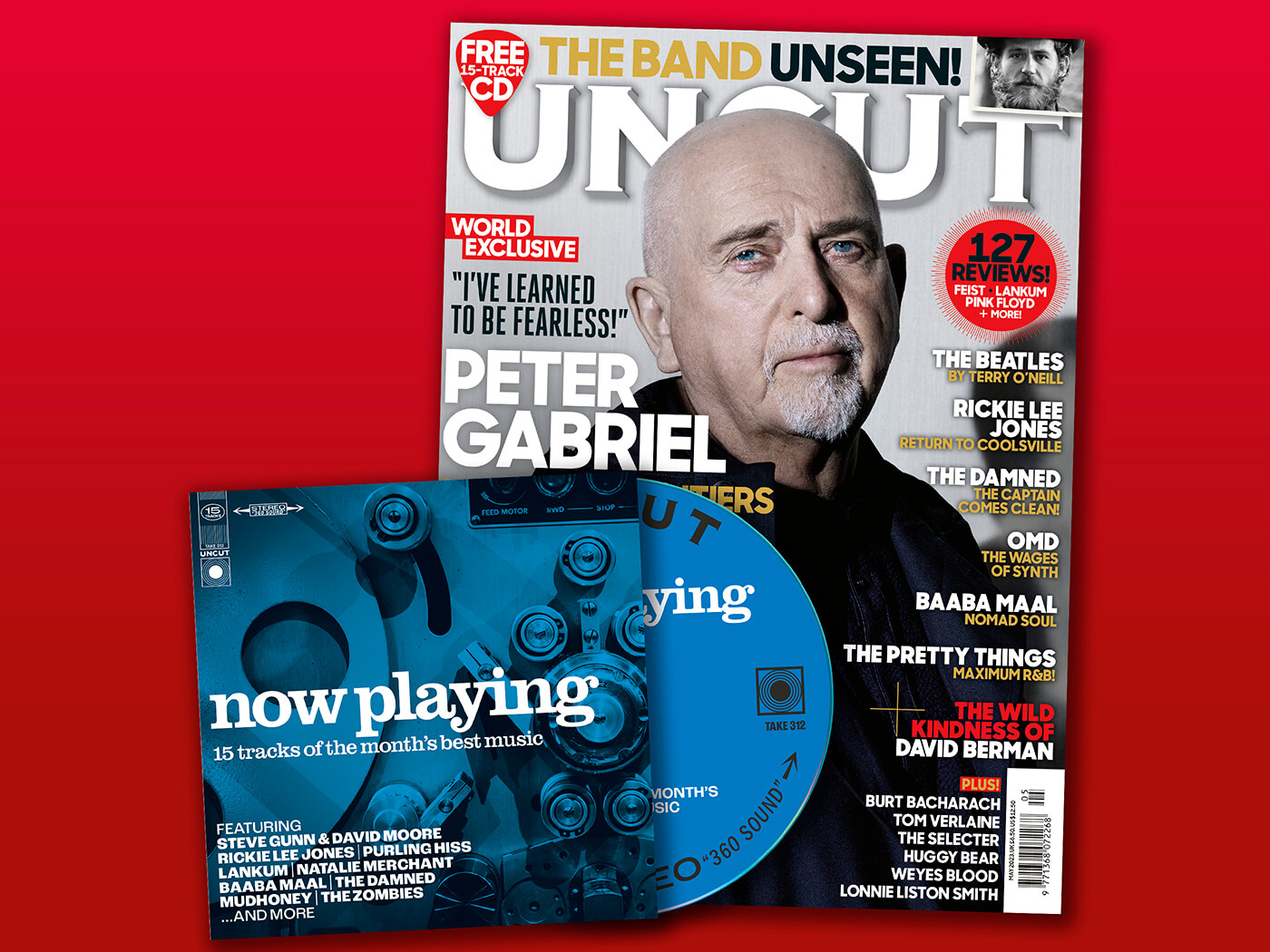 Gabriel – who is on the cover of this month's Uncut – wrote and produced the track, which was primarily recorded at Real World Studios in Wiltshire and The Beehive in London. The song features Soweto Gospel Choir, who were recorded at High Seas Studios in South Africa.
"This month the song is i/o and i/o means input / output," says Gabriel. "You see it on the back of a lot of electrical equipment and it just triggered some ideas about the stuff we put in and pull out of ourselves, in physical and non-physical ways. That was the starting point of this idea and then trying to talk about the interconnectedness of everything. The older I get, I probably don't get any smarter, but I have learned a few things and it makes a lot of sense to me that we are not these independent islands that we like to think we are, that we are part of a whole. If we can see ourselves as better connected, still messed up individuals, but as part of a whole, then maybe there's something to learn?"
The Soweto Gospel Choir, meanwhile, had previously featured on the song "Down To Earth" that was recorded for the film Wall-E and who Gabriel has also performed with twice in South Africa at events for Nelson Mandela and Bishop Desmond Tutu.
"I didn't always hear the Soweto Gospel Choir on this song, but every time I've worked with them it's always been fantastic. You can just feel the energy whenever they sing on this record, and on the song I did for Wall-E, it's just joyous. It hits you in the heart."
Continuing the theme of working with a different artist for each song release, this month's track is accompanied by a cover image featuring the work of Olafur Eliasson, who Gabriel first met when the artist was launching his Little Sun Project.
"Olafur Eliasson is an extraordinary artist who, in many ways I think, is the king of light. A lot of his work is to do with light and with nature and I really felt that for this song in particular he would be absolutely perfect and I was delighted when he said, yes. This piece is called Colour experiment no. 114, from 2022.
"I think Olafur is a mixture between artist, scientist and magician. He always has a mission and something to say about the world and nature and light and our experience of it and that helps us to reconsider how we interact with our environment."
Just like the previous full moon releases, i/o will come with differing mix approaches from Mark 'Spike' Stent (Bright-Side Mix), released on 6 April. Tchad Blake (Dark-Side Mix) and Hans-Martin Buff's Atmos mix (In-Side Mix), will be released later in the month.
As well as new music, Gabriel will tour later this year.
i/o The Tour – Europe 2023
Thursday, May 18: TAURON Arena, Krakow, Poland
Saturday, May 20: Verona Arena, Verona, Italy
Sunday, May 21: Mediolanum Arena, Milan, Italy
Tuesday, May 23: AccorHotels Arena, Paris, France
Wednesday, May 24: Stade Pierre-Mauroy, Lille, France
Friday, May 26: Waldbuehne, Berlin, Germany
Sunday, May 28: Koenigsplatz, Munich, Germany
Tuesday, May 30: Royal Arena, Copenhagen, Denmark
Wednesday, May 31: Avicii Arena, Stockholm, Sweden
Friday, June 2: Koengen, Bergen, Norway
Monday, June 5: Ziggo Dome, Amsterdam, Netherlands
Tuesday, June 6: Sportpaleis, Antwerp, Belgium
Thursday, June 8: Hallenstadion, Zurich, Switzerland
Saturday, June 10: Lanxess Arena, Cologne, Germany
Monday, June 12: Barclays Arena, Hamburg, Germany
Tuesday, June 13: Festhalle, Frankfurt, Germany
Thursday, June 15: Arkea Arena, Bordeaux, France
Saturday, June 17: Utilita Arena, Birmingham, UK
Monday, June 19: The O2, London, UK
Thursday, June 22: OVO Hydro, Glasgow, UK
Friday, June 23: AO Arena, Manchester, UK
Sunday, June 25: 3Arena, Dublin, Ireland